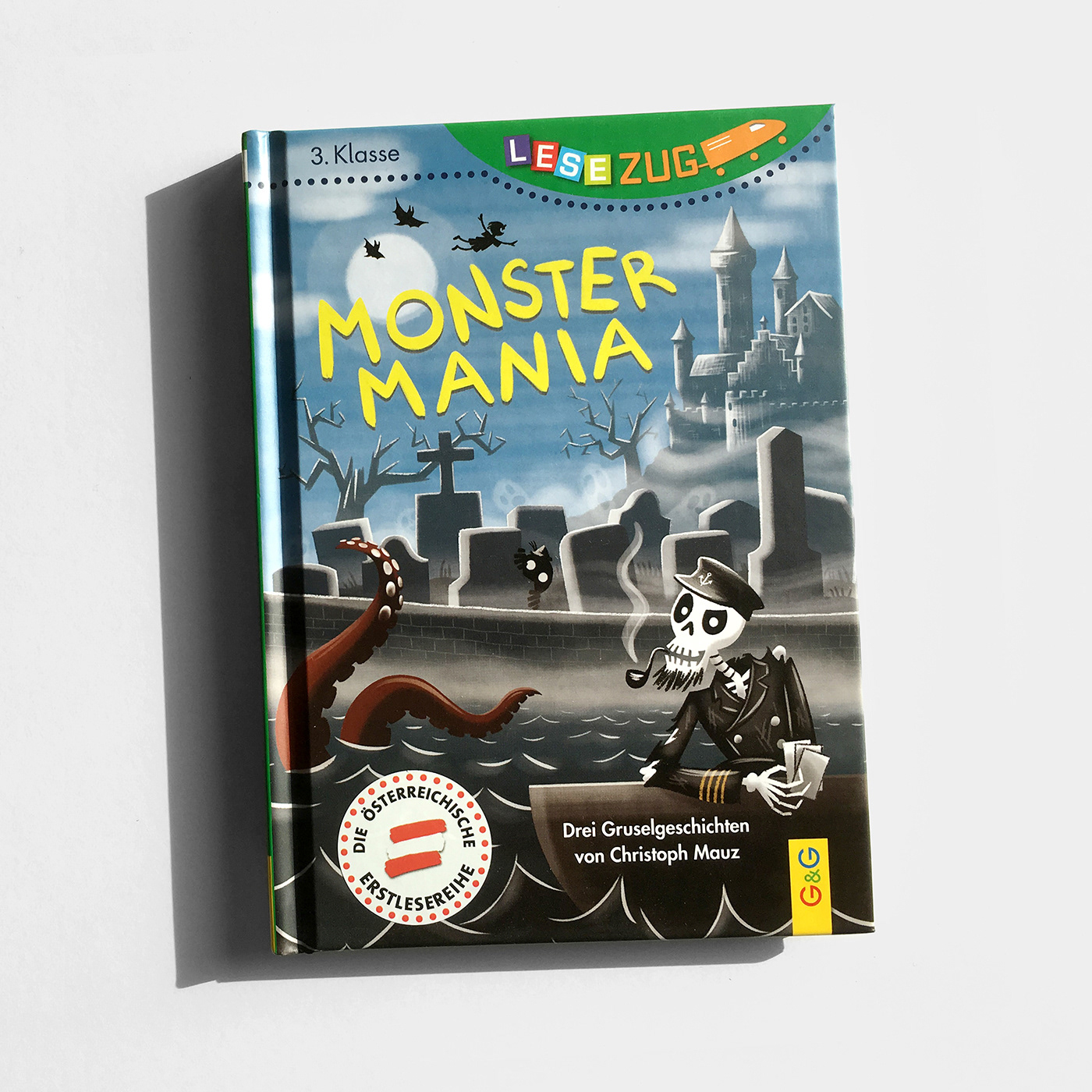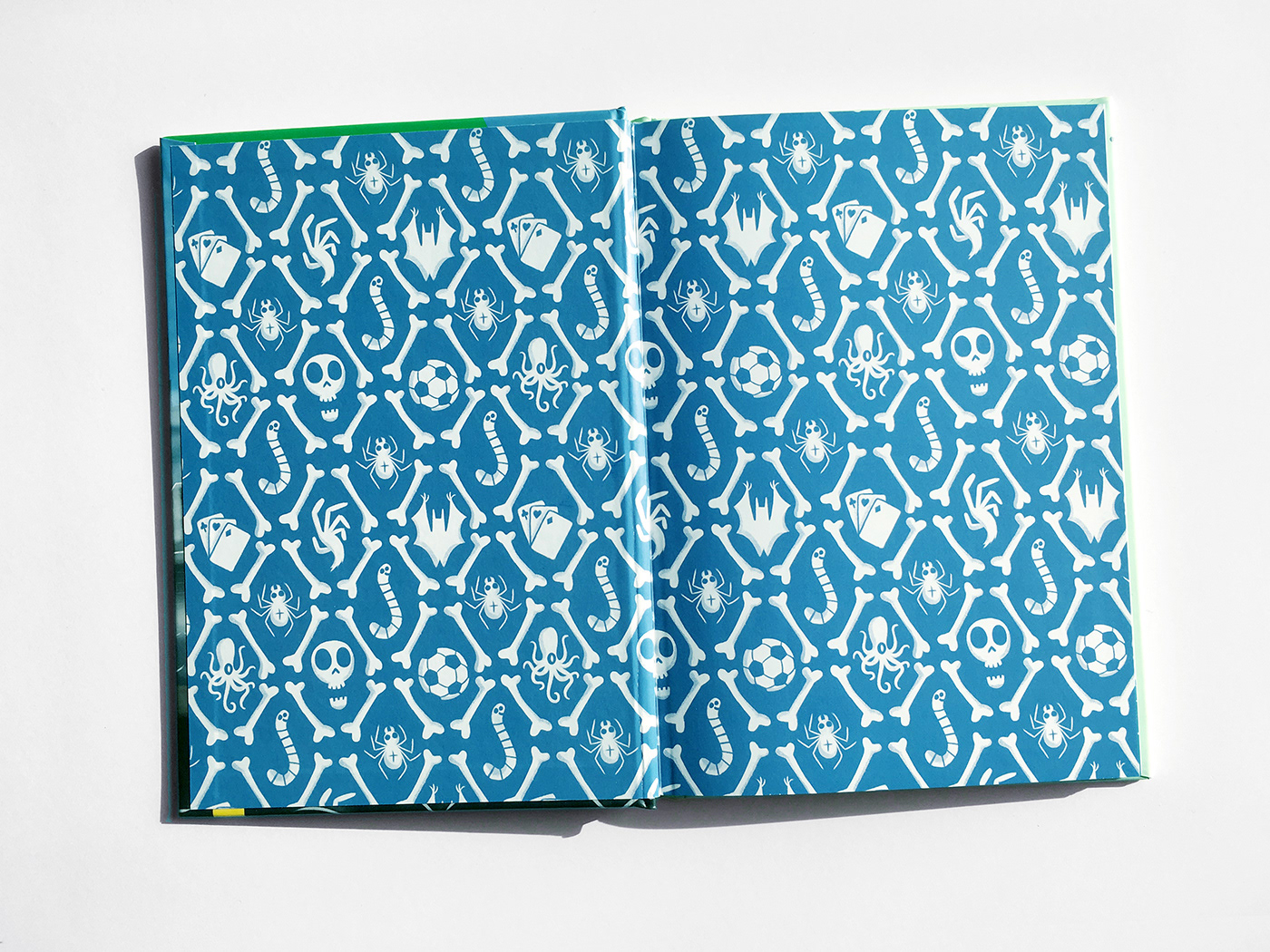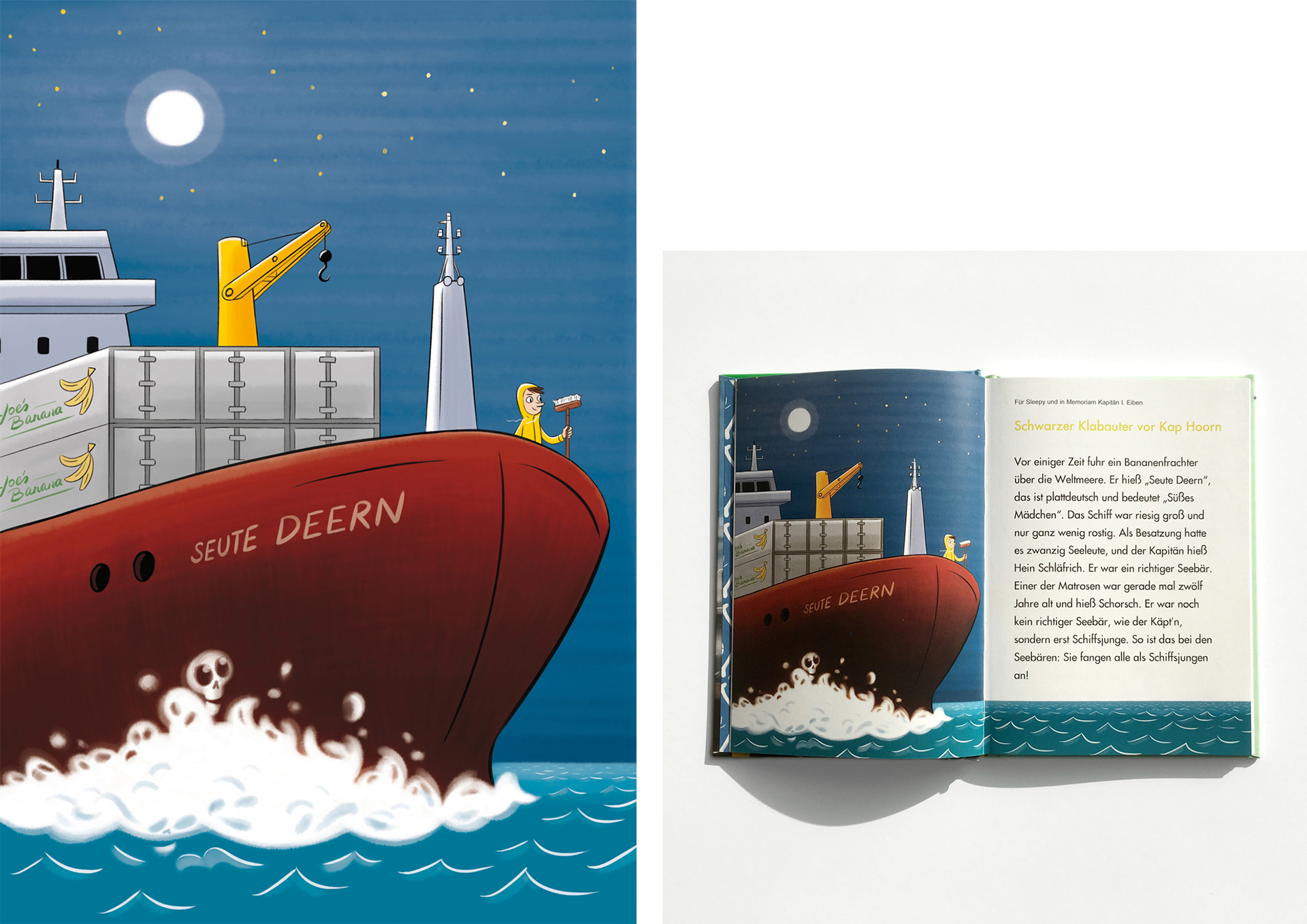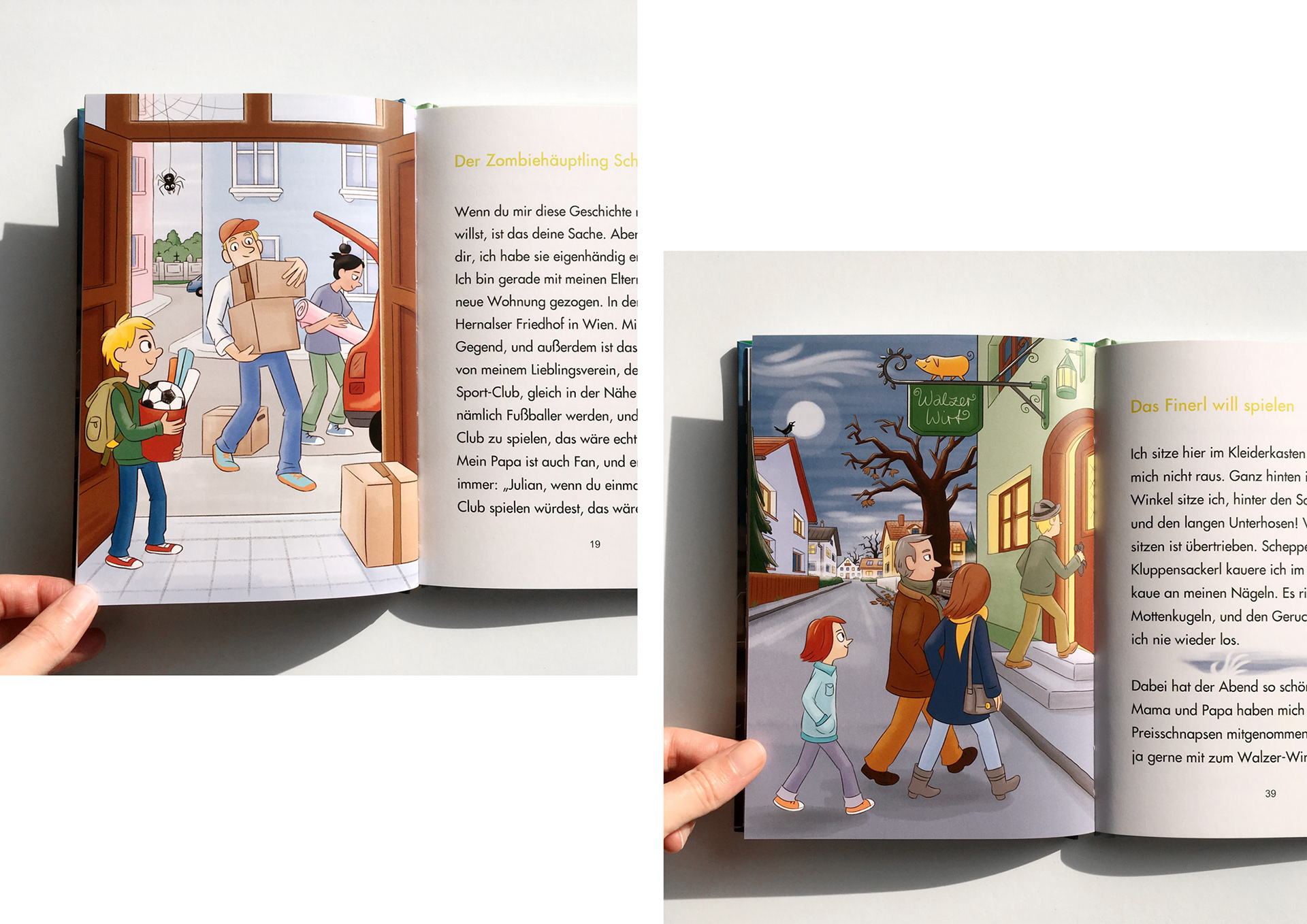 Illustrationen für "
Monster-Mania
", drei Gruselgeschichten geschrieben von Christoph Mauz, erschienen im
G&G Verlag
, ab 7 Jahren
illustrations for "

Monster-Mania

", a book of 3 spooky stories written by Christoph Mauz, published by G&G Verlag, for readers aged 7+
1. Geschichte: Schiffsjunge Schorsch trifft zu Mitternacht auf den Skelett-Käptn, der ihn zu einem gefährlichen Kartenspiel herausfordert...
/// 1st Story:  At Midnight ship boy Schorsch meets the skeleton captain who challenges him to a dangerous card game …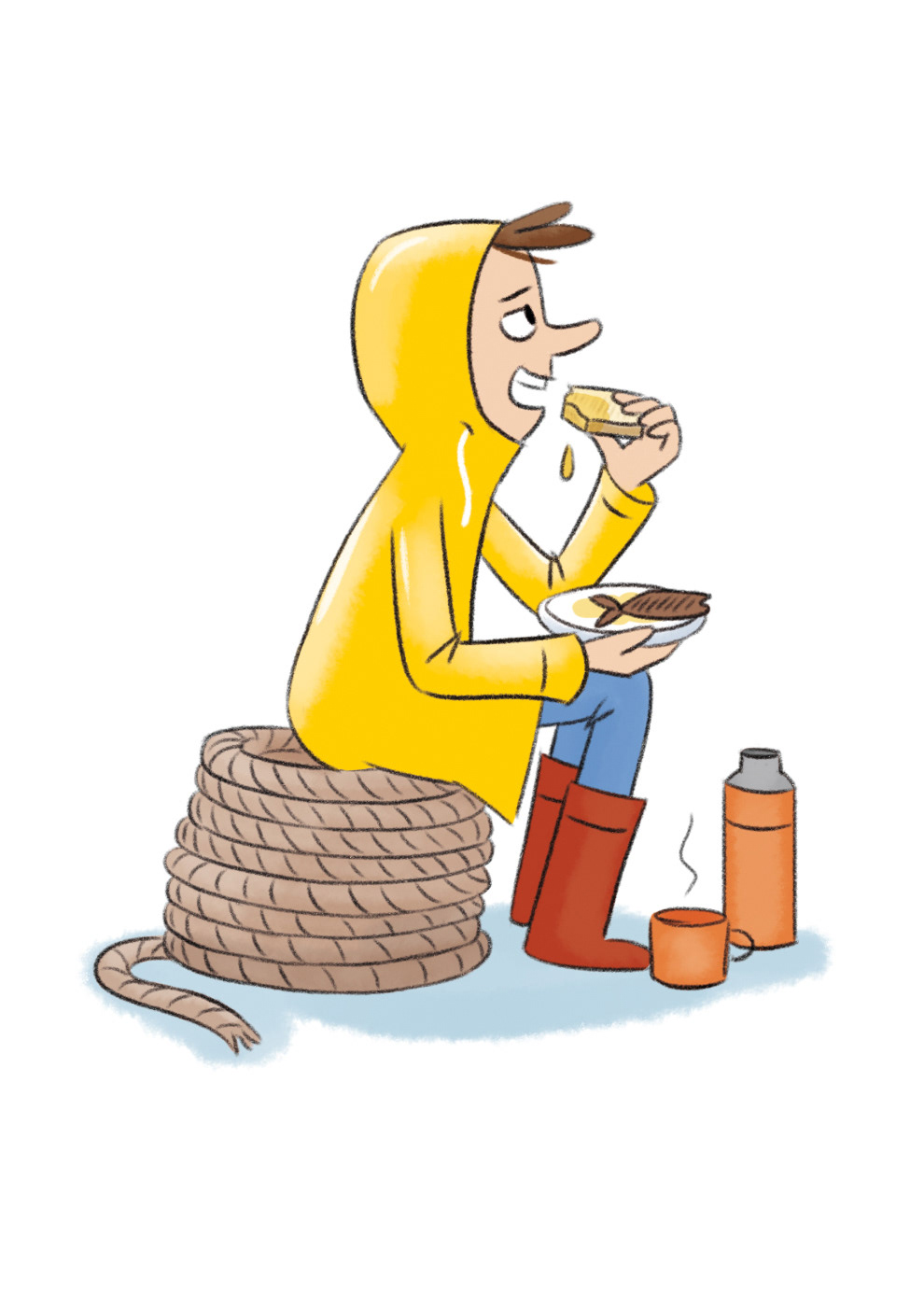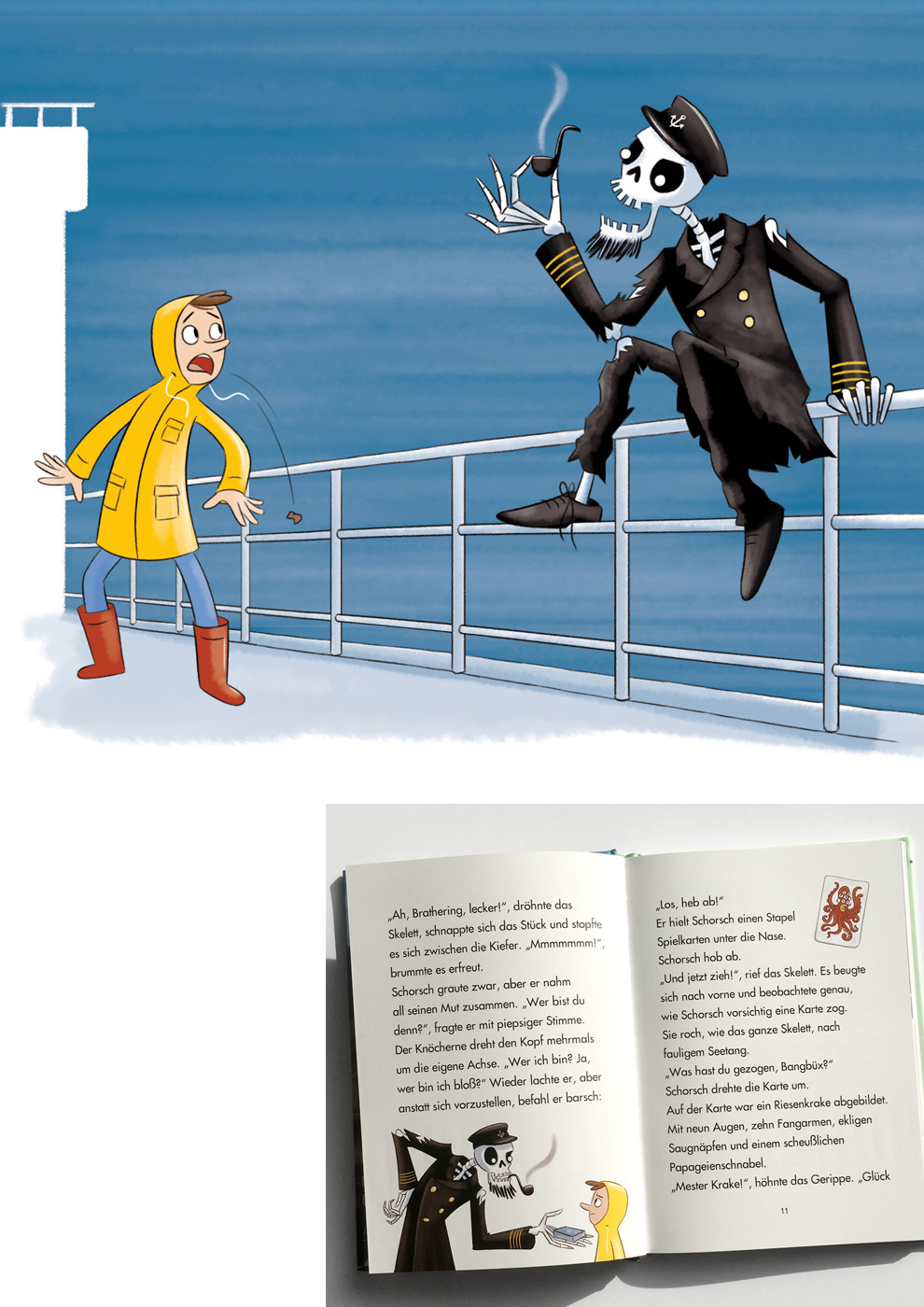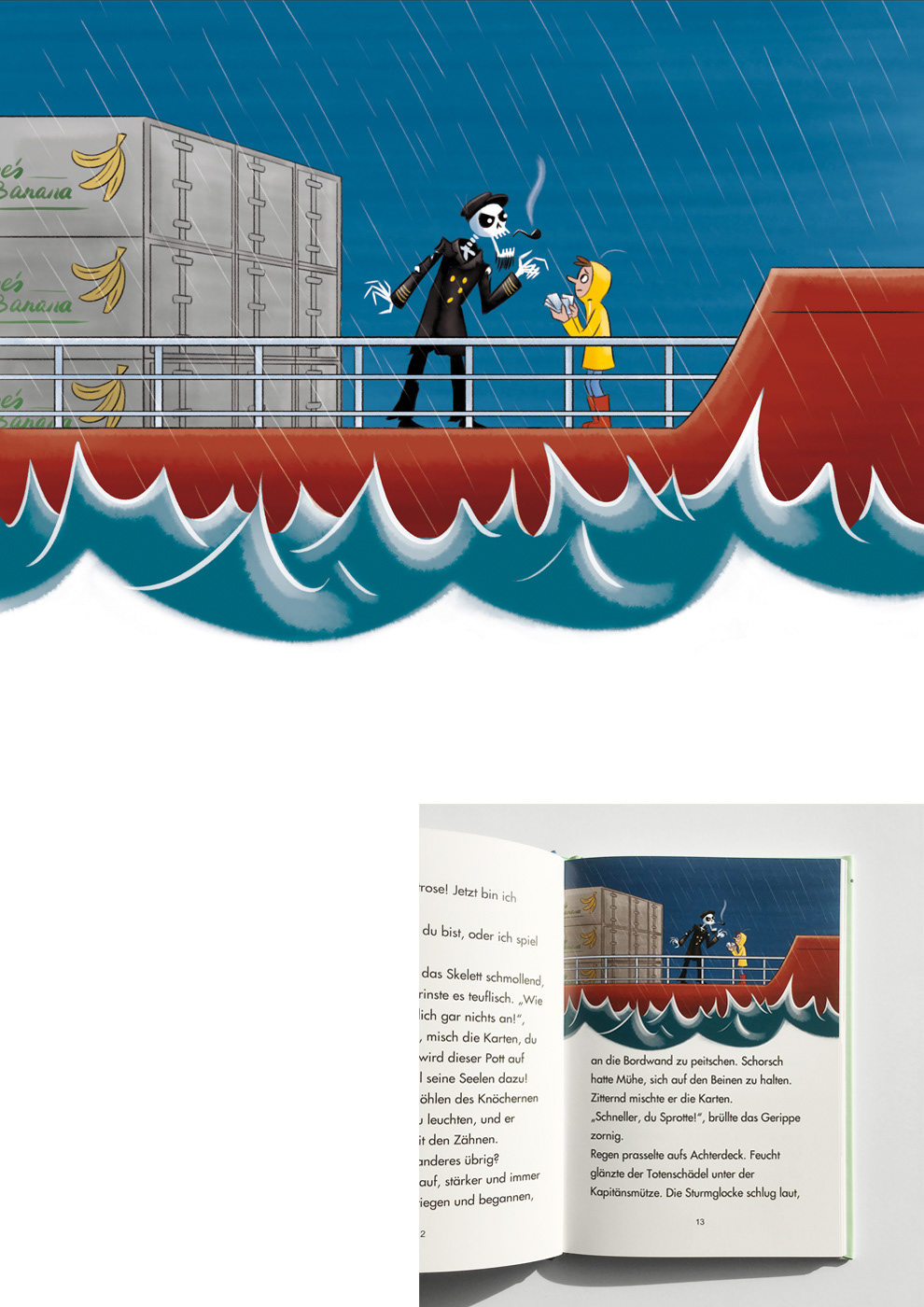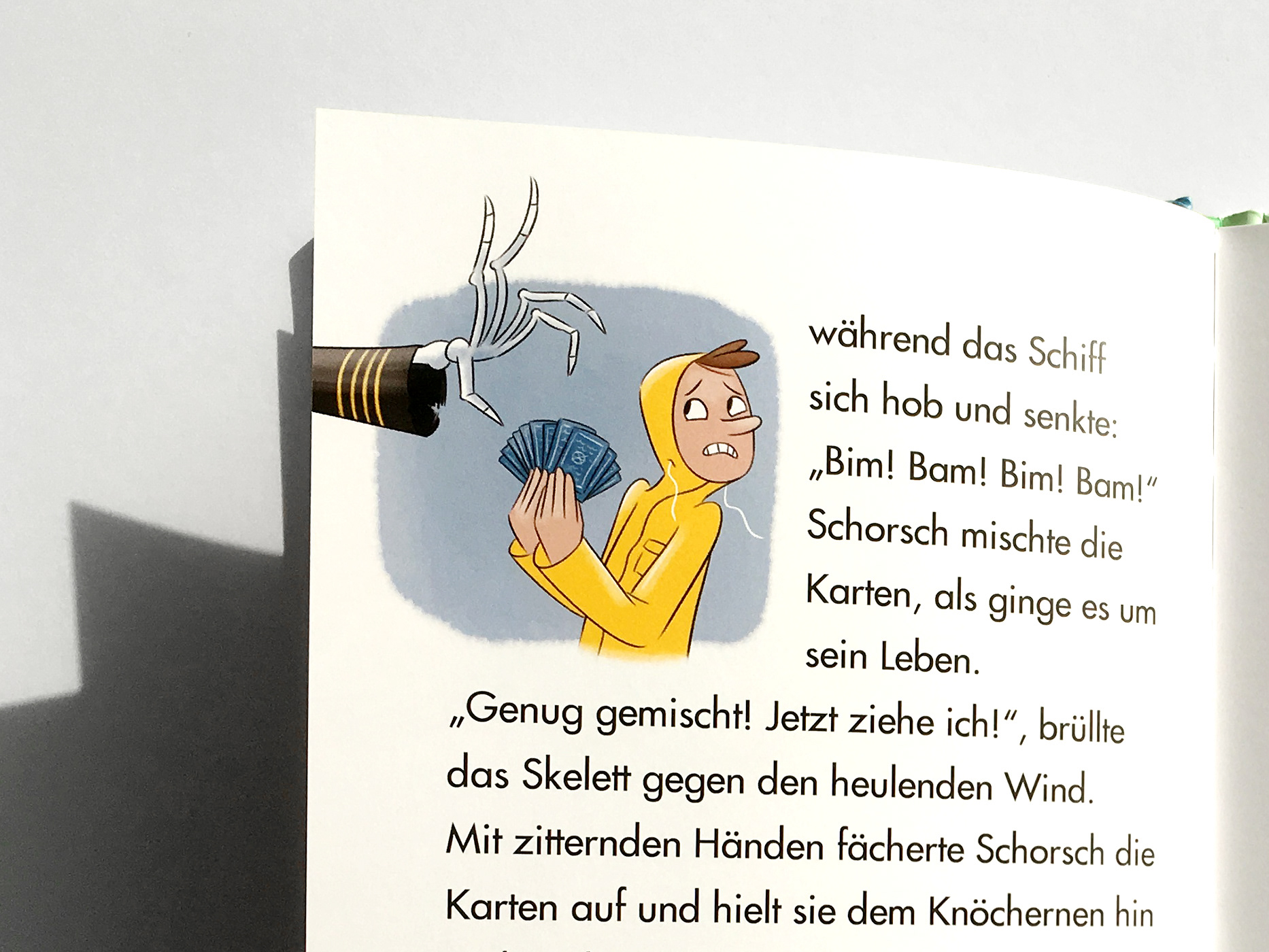 2. Geschichte: Julian wird von dem verzweifelten Vampirjungen Vickerl um Hilfe gebeten und die zwei machen sich auf zum Hernalser Friedhof... /// 2nd story: Julian is asked for help by a desperate Vampire boy called Vickerl and the two head off to the cementary…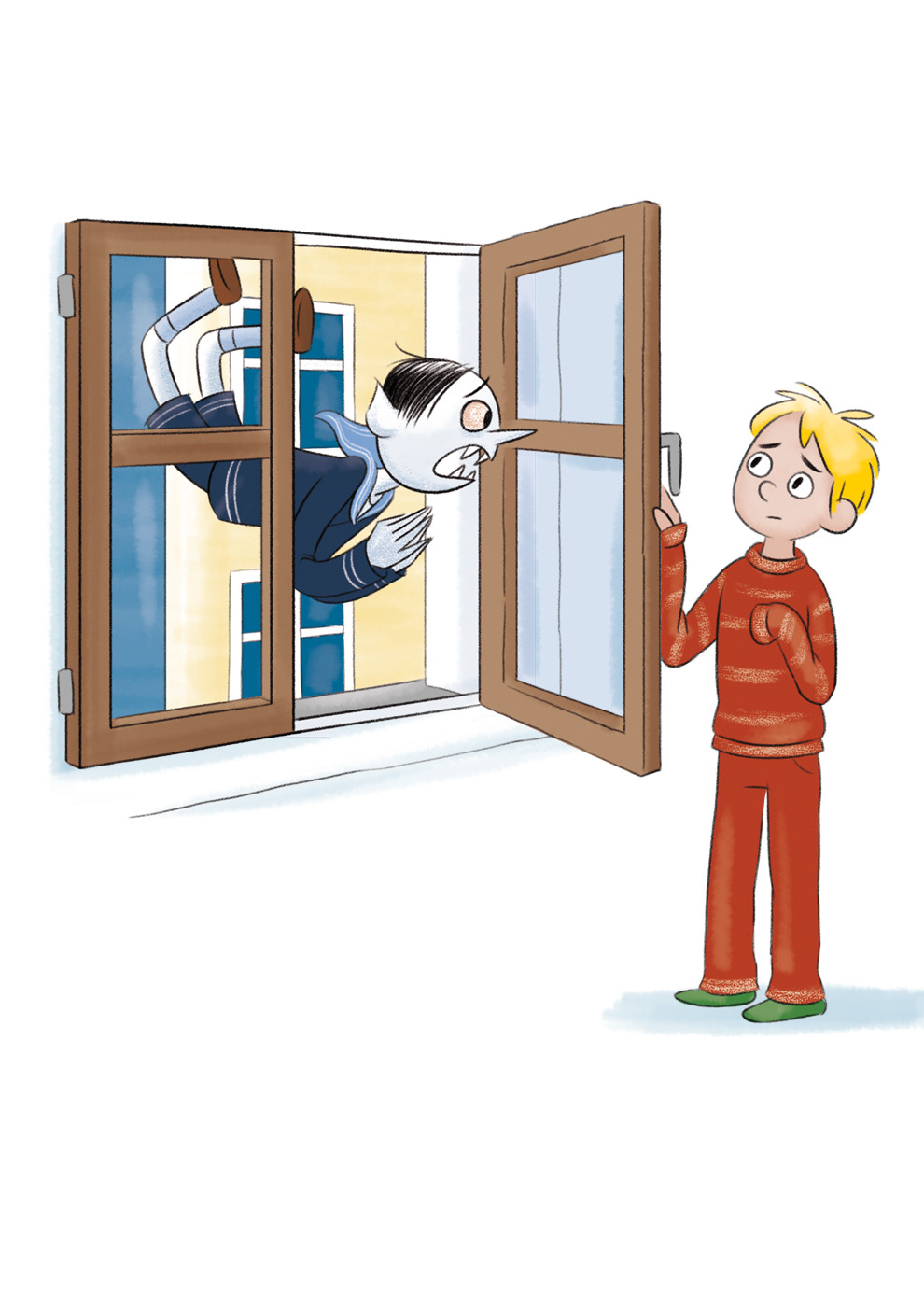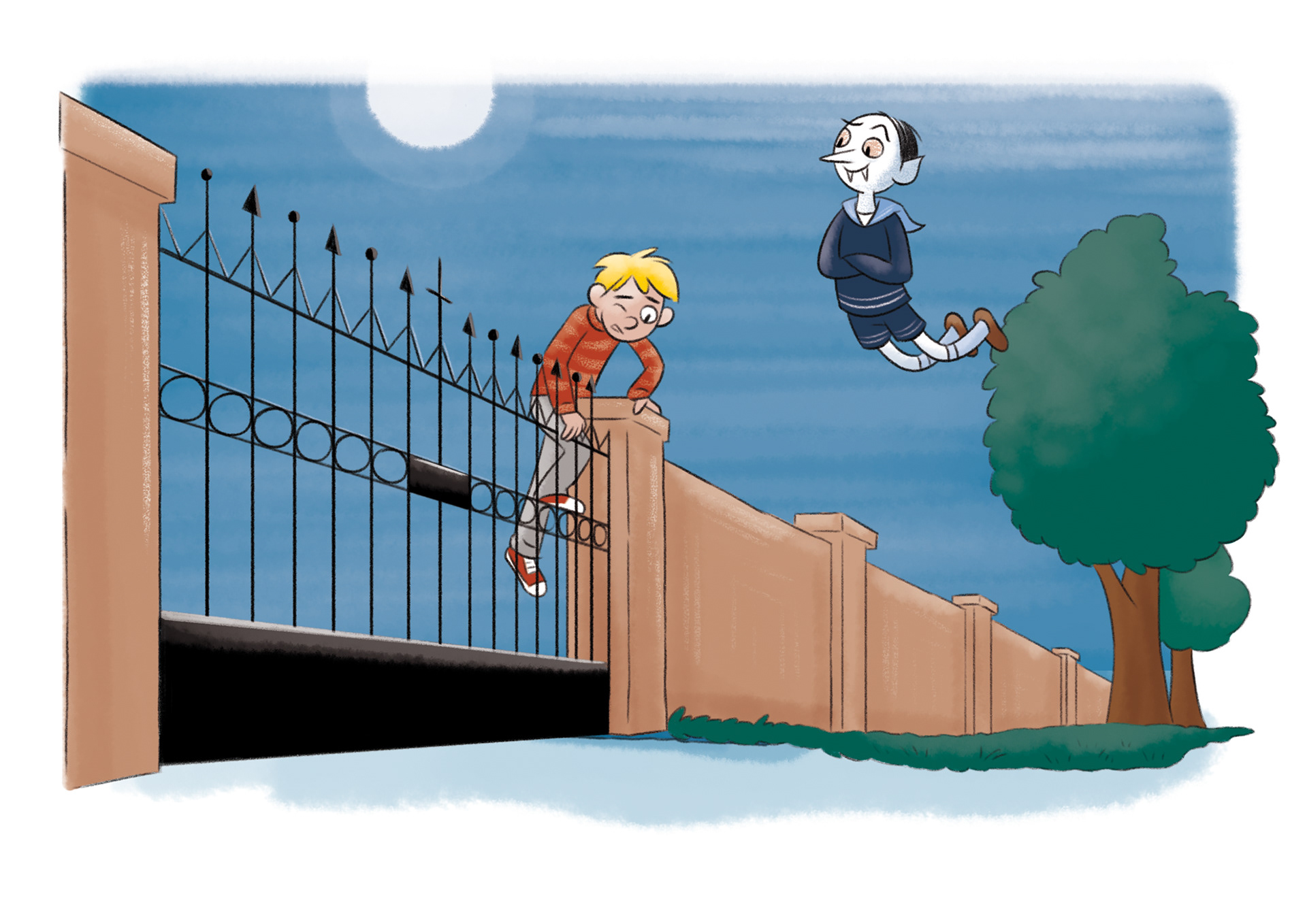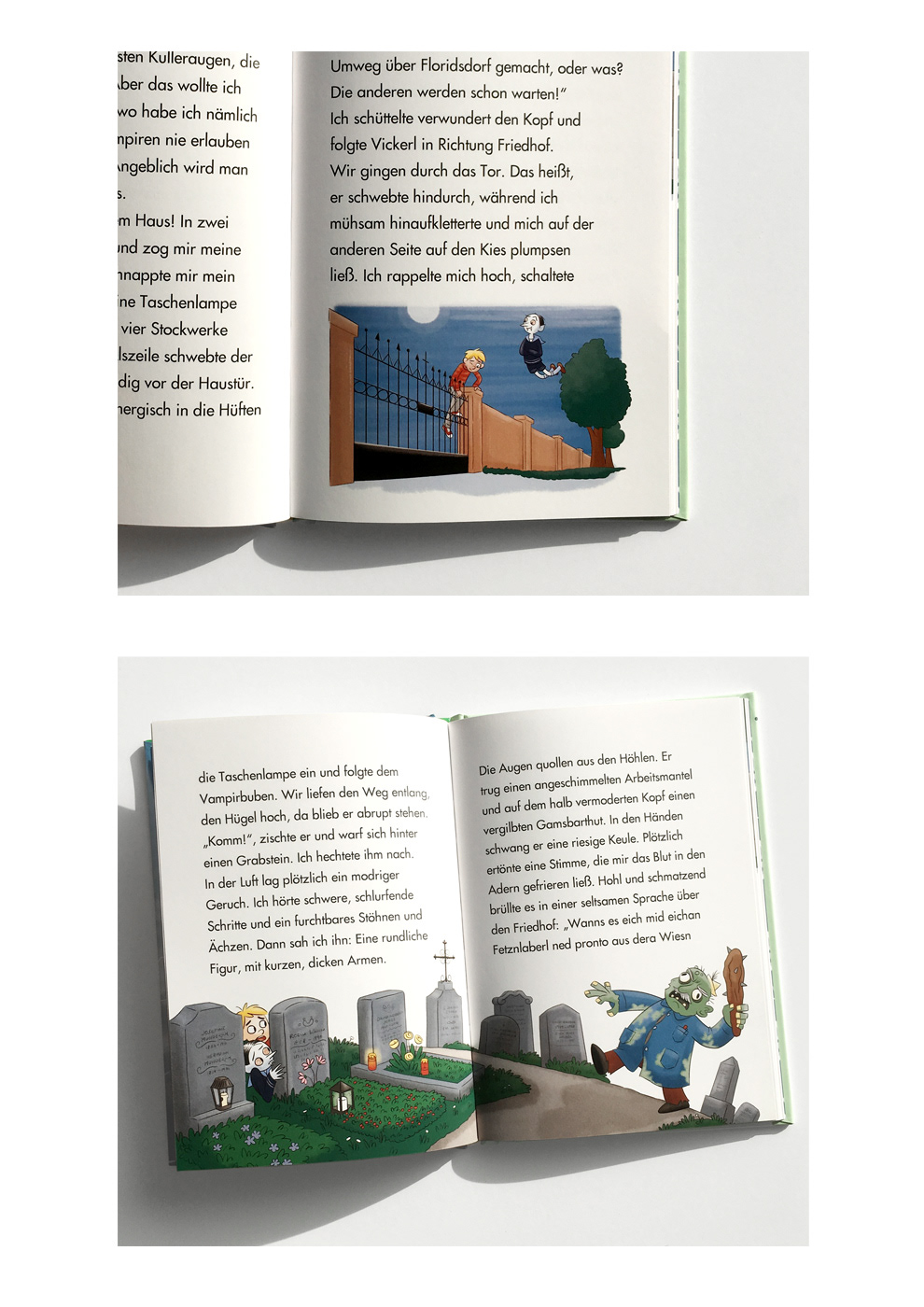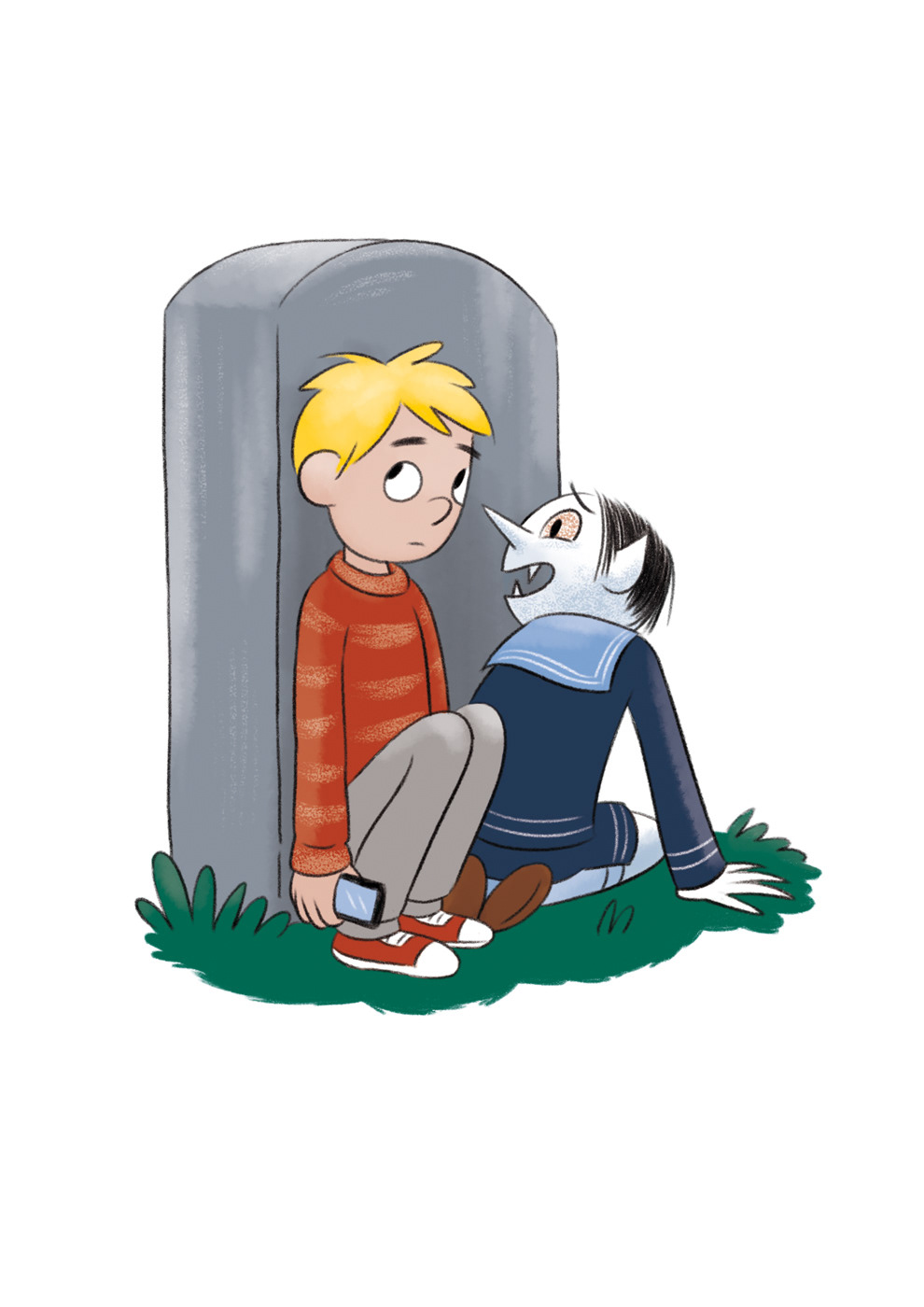 3. Geschichte: Rosi macht sich in der nebeligen Novembernacht alleine nach Hause auf… doch das gefürchtete Finnerl, das sonst im Schloß spukt, geht draußen um. ///
3rd story: Rosi is walking home alone in the foggy November night with an infamous ghost from the abandoned castle on the loose...