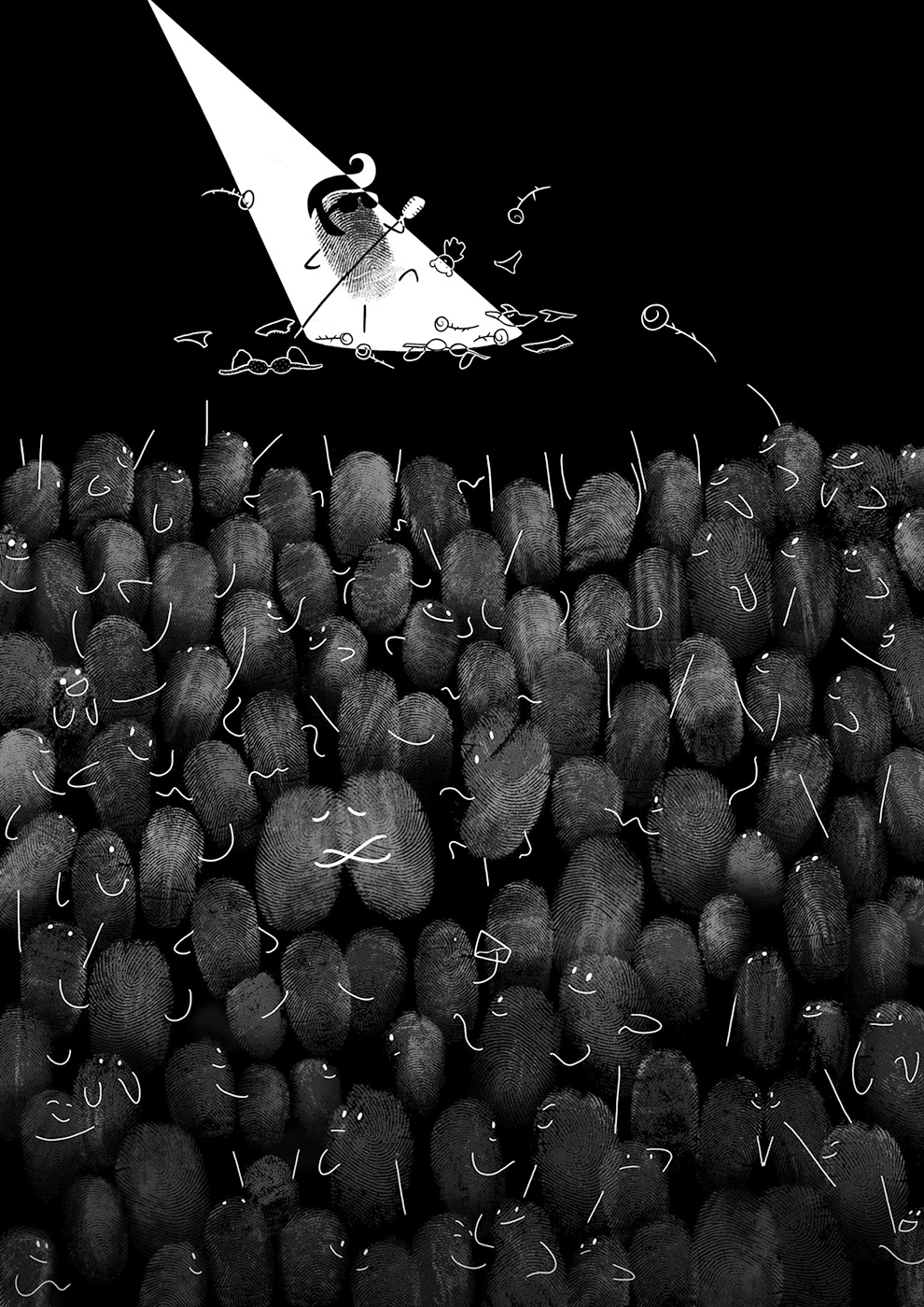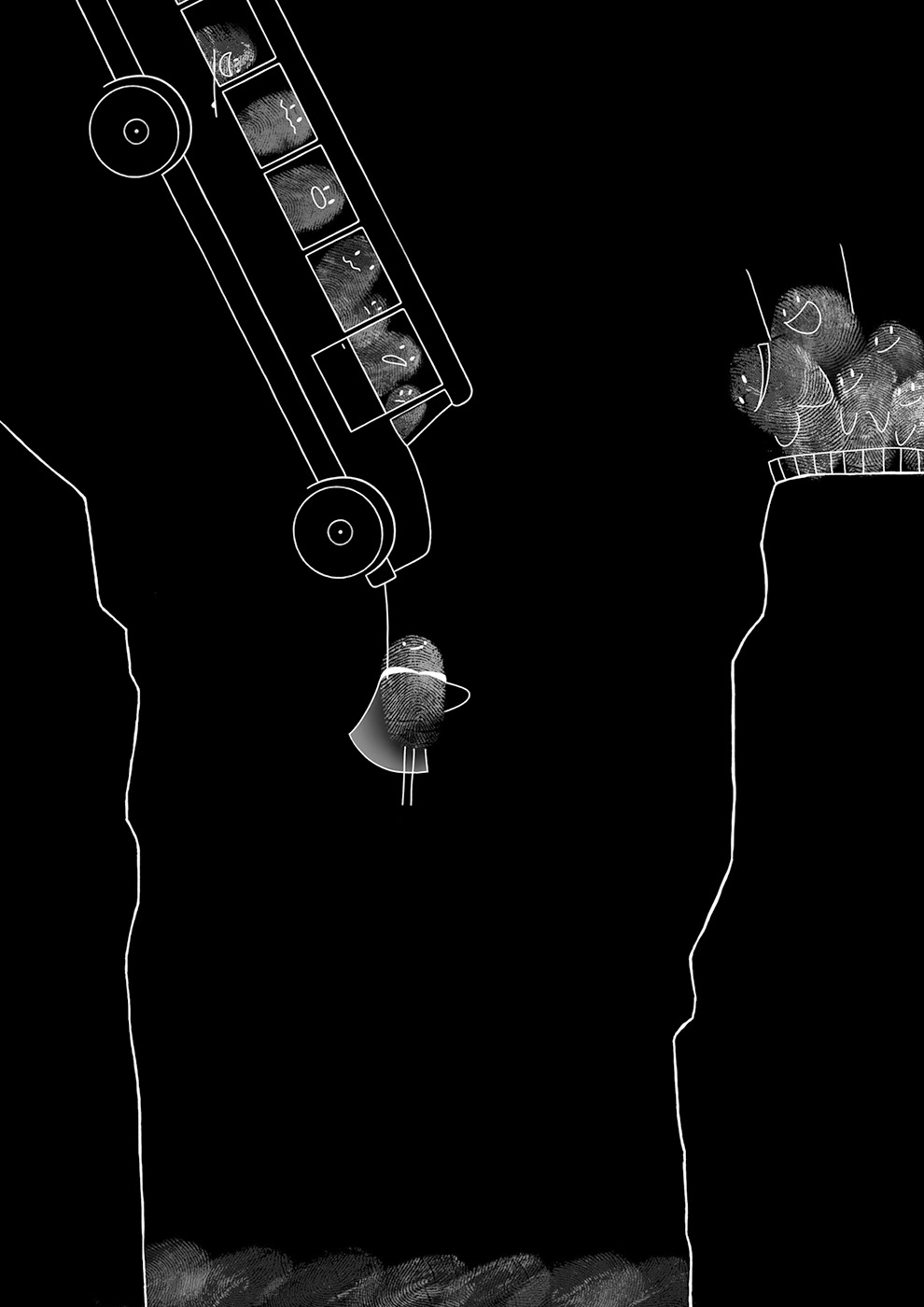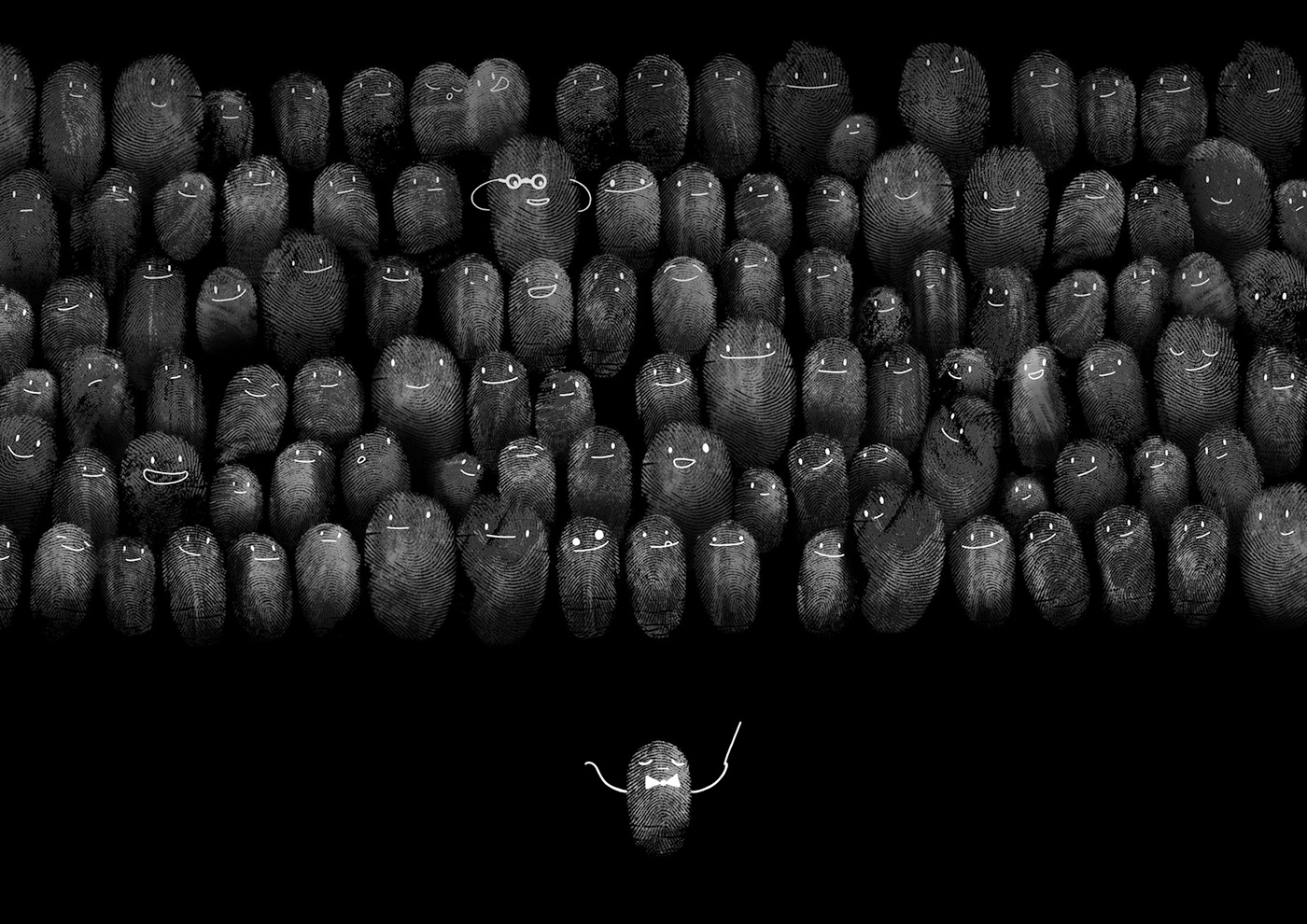 Fingerprints Serie von 2011 die von meinen Fingerabdrücken auf dem ipad inspiriert wurde. Sie ist für tablet und smartphone cases gedacht.
Der Zeigefinger ist der Held in der kleinen Serie, da er beim navigieren meistens die Führung übernimmt. *** 2012 bekam die Serie eine Auszeichnung beim Joseph Binder Award.

These 'fingerprints' are inspired by the smudges on my iPad. Inspite of beeing annoyed by them I find them quite charming as they give this fancy technical device a human touch (no wordplay intended...). The index finger is the hero of this little series as he usually takes the lead when navigating on a touch screen. He gets accompanied and cheered on by his fellow fingertips. Images are available on

society6

as skins and cases for phones and tablets.
*** 2012 the series got a distinction from the Joseph Binder Award (austrian Award for Graphic Design & Illustration).